Aluminum Racing Wings
High quality Aluminum wings, come perfect when you are looking for that down force. Used in many applications for increase in handling performance. These light weight Aluminum wings are universal...! Get one today...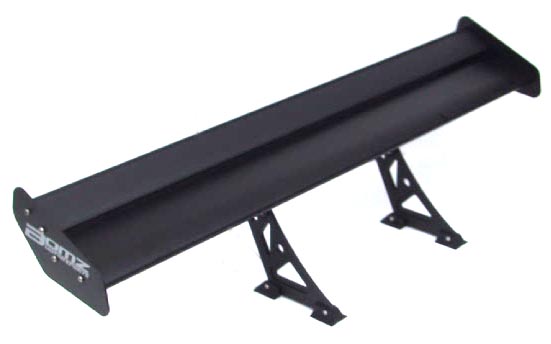 Wing shown : Type V Black
This is a great "secret weapon" for racers to gain an advantage over their competitors! The rear wing of the racing car is a purely aerodynamic device, it serves no purpose other than to increase down force, or to reduce lift at the rear of the car when it is in motion. The first effects of the rear wing can be felt at around 60 mph and the effect will increase as the speed rises. The result of the rear wing being pushed down by the airflow over it is to push the rear wheels of the car onto the ground with greater force. The greater the pressure exerted downwards on the rear tires, the greater the lateral grip that can be generated by the tires, and so the faster the car can go around a corner. Another, less well known, effect is to increase the stability of the car under braking and to slightly shorten braking distances. The penalty for these gains is, of course drag, the greater the angle of incidence of the rear wing, the greater the drag it will generate. This drag will in turn lower the rate of acceleration and the top speed of the car. As a result, the adjustment of the wings is always a matter of trial, error and compromise. The process can be complex, but is essential to the performance of the car. Also used to give your car that racing look you've always wanted... ready for shows?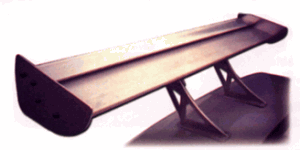 Wing Shown is Type R1 Black
Color: Silver or Black 52" Wide and Approximately 7"-11" high
Comes with installation instructions! Installation is a rated as easy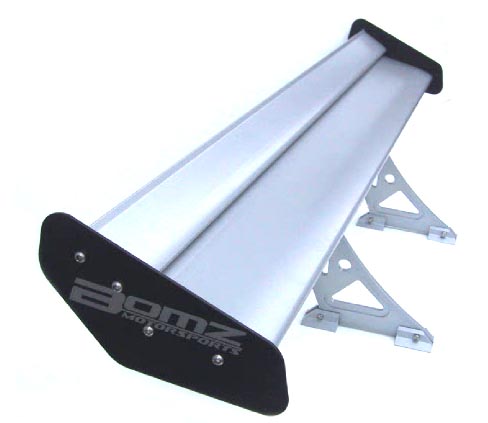 Wing Shown is Type V Silver
Many Styles available!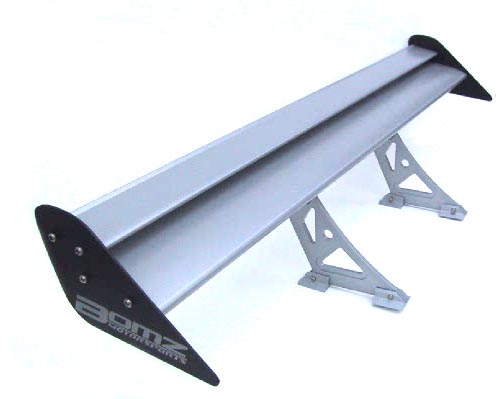 Wing shown is Type I